Chihuahua Rescue & Transport (CRT) is a foster-based rescue group that places Chihuahuas and Chihuahua mixes in approved homes. Our purpose is to extend public education and awareness regarding overpopulation, abuse, neglect, importance of spaying/neutering, and the tragic, high rates of Chihuahua abandonment and shelter euthanasia. We have placed thousands of Chihuahuas and Chihuahua mixes in approved homes since 1996. CRT requires an application, vet check, reference check and home visit for each adopter. Please Opt to Adopt…Spay/Neuter —> Save Lives
Most in Need
Become a Best Friend. Some of our dogs need a best friend. These would be ones that are forever fosters, on medications, hard to adopt, have special needs, extra funds needed, etc. Won't you consider making a donation to help one of these Chihuahuas? Once you donate any amount as a best friend your name will be listed on their profile page as a donor.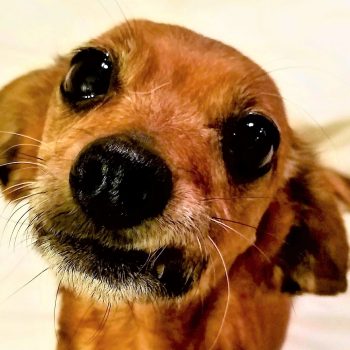 Southeast - Best Friends are Joan Mitchell, Margaret McCurdy, Brenda Hanna, Glenda & Michael Pryor, Kathy McConnell, Kirk Kilgore, Dawn Hollowell, Regana Hardin
                      Is looking at 3 separate surgeries Is not available for…
View Profile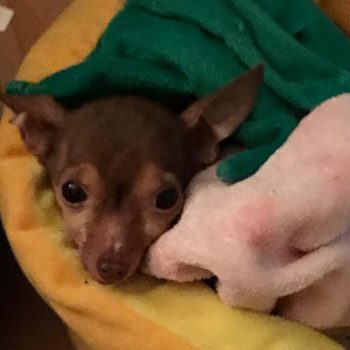 Midwest Best Friends are Kristen Fox
This little girl is 3 lbs and has a very delicate frame. She is a chocolate, smooth coat Chihuahua with a sad history and severe medical issues. We were told she is approximately 7 years old, but she appears several years older......
View Profile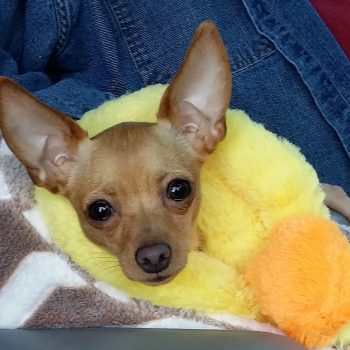 Southeast- Best Friends Are: Carla Ribeiro, Mara Kane, Cassie Hulshof, Sharon Bragg, Laura Lapen Parkhurst, Marcy Hannula, Jennifer Dearden, Kristen Fox
         PEARL NEEDS BEST FRIENDS!!! CRT recently rescued this sweet, young Chihuahua from a shelter. We got…
View Profile
Meet our April Chihuahuas of the Month. Click 'View Profile' to find out more about these adoptable Chihuahuas.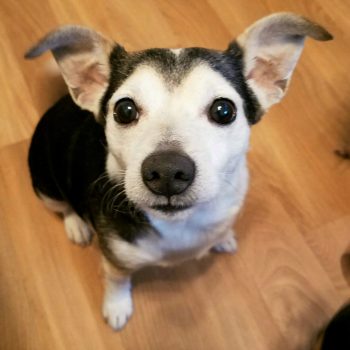 Clyde is estimated to be around 7 years old. He was picked up by Animal…
View Profile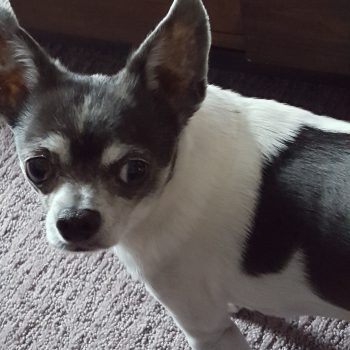 Meet Joey! Joey is a sweet laid back guy who enjoys long walks, napping on his comf
View Profile
Khloe and Niyah are two sisters who came together to CRT. They are the perfect dogs. You will love them!
View Profile
$200
$300 is the average vet bill per dog.
$30 is our average transportation bill.
$20 is our average monthly drug cost per dog.
$200 is not a lot of money to adopt when you consider all expenses we put towards our dogs. Most of our dogs come to us with medical issues or have not been spayed or neutered. We do all of that before we make our dogs available to be adopted.
Free
You get to help get our dogs adopted
It will make your life happier
Anything you can do will help
We always in need of volunteers. Please reach out to us or fill out an volunteer application.
$$$
You can donate in memory or in honor of someone.
No donation is too small
Your donations are going to a valuable cause
We would not be able to function as an organization without the generosity of our donors. Our adoption fees don't come close to covering the veterinarian fees for some of our dogs. We often get dogs that are victims of horders and have had no vet care their entire lives.
Here are the links to our dogs up for adoption Southwest, Southeast, Midwest
Read about our success stories here (read about Coco): Successful adoptions.