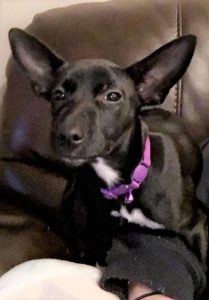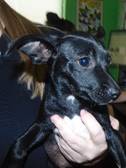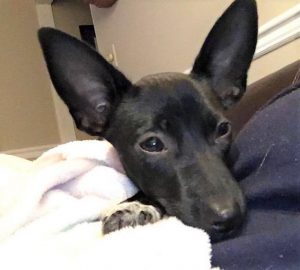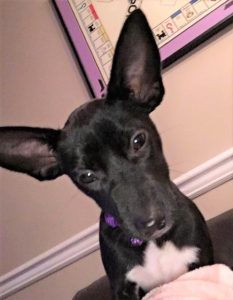 Hello my name is Nina
 I am 14 weeks old, so I am still very much a puppy. I weigh 9 lbs and I am a Chi/Mix.
 I am very loving and very curious. I have quite a bit of energy and love being able to run around and explore. 
I am still new to the concept of walks and am not yet comfortable with a harness and leash but I'm working on it. 
 I am not quite potty trained but I am smart and learning fast. 
With some training, I can be a really great companion for someone for years to come. 
 I still have A LOT to learn in this lifetime but if you are willing and patient, I am the right pup for you. 
 To submit an adoption application go here… .http://chihuahua-rescue.com/adoption-application/
Reference checks and a home visit are required so she can only be adopted in NC/SC, VA, and GA. If you have any questions, please contact carolinascoordinator@chihuahua-rescue.com.
                                                                                                        Her adoption donation is $300.00