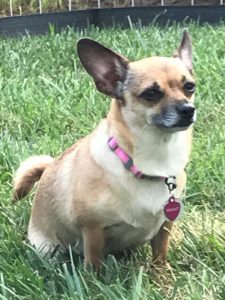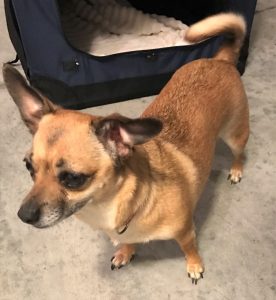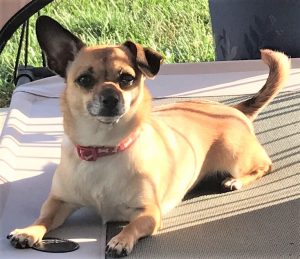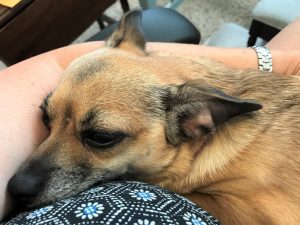 Peanut was found and after attempts at finding her owner didn't work out, CRT was asked to take her in.
Peanut is around 2-3 yrs old and weighs 11 lbs.  She loves to snuggle, get under blankets and is a total lap dog.  She also loves to be picked up and carried.  She is very scared of thunderstorms and can be a bit of a drama queen by vocalizing.  When you first meet her, she is fiercely loyal and protective at first but will roll over and show her belly within minutes of meeting you.  She sleeps in the bed with her foster mom.
Her foster mom says that she is an escape artist and that she would do best in a home where she is the only dog.  Her foster mom has two dogs that are larger than Peanut and Peanut bullies both of them…
She will go outside to use the bathroom but will have occasional poop accidents in the house.  Her foster mom has been trying to teach her to "sit" but Peanut is stubborn and not interested.  She does know the command "go potty" and she also understands "wanna eat?"  He foster mom says that she does a little dance while waiting for her food.
She is spayed, UTD on shots, and on HW preventative.
Her adoption donation is $200.00.