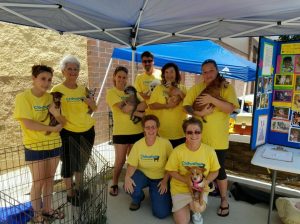 In 1996, CRT was developed by members and friends of the original CHI-L internet list, owned by Frank Jackson. That list is now called Chihuahua List and you can join it by going to our links page and clicking on the link. The original concept was to transport abused, neglected and abandoned Chihuahuas "relay-style" out of bad situations and into foster and/or adoptive homes. Over the years the focus has changed. In addition to providing transport within each region and temporary fostering, CRT is a "full-fledged" rescue organization. We are a non profit organization with volunteers who reside all over the United States. Our dogs are cared for in foster homes and fully vetted prior to being placed up for adoption. All of our dogs are spayed/neutered, fully vaccinated, heart-worm and fecal tested and on heart worm preventative. We also do anything else that the dog needs such as heart-worm treatment, dental, luxating patellas, inc.
We can use your help. CRT does not house dogs in a shelter. We carefully screen each and every foster home by application, reference checking (including their vet) and a home visit. We need volunteers in all areas, but primarily as fosters, transporters, and home visitors. We require a home visit for every volunteer, you must be 21 years of age, and we also require that your own dogs be spayed/neutered and receiving appropriate vet care (including vaccinations and heart-worm preventative). There are several additional requirements for fosters that will be discussed with individual applicants. We also need volunteers who are interested in fundraising and publicity. If you are interested in any of these things and feel that you have something to contribute, please think about volunteering for us.
The people who have volunteered their time and love for these wonderful dogs are a caring and responsive group. We are proud to have the pleasure of knowing each and every one. We welcome anyone who can give even a small amount of time to assist in any area. The joy of knowing a Chihuahua has found a "forever home" due to our efforts, either directly or indirectly, makes it all worthwhile. .Please fill out an application on our volunteer page.
Please feel free to email if you have any questions about CRT. You can send us a message on our contact page.
Sincerely,
CRT Board of Directors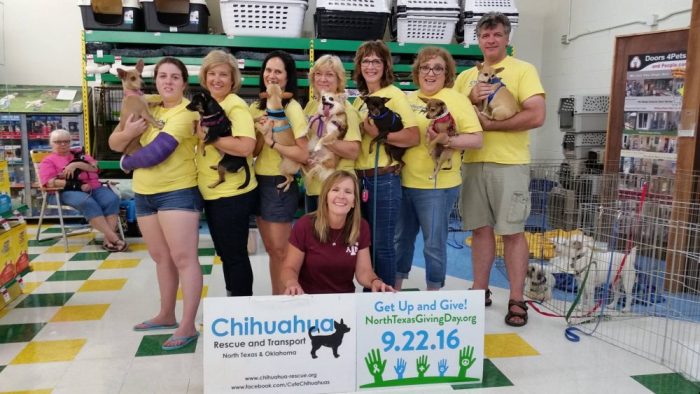 CRT Instagram
Instagram has returned invalid data.